Endev
Endev LTD is a Finnish clean tech company that provides thermal treatment solutions for wastewater and other industrial sludges. Endev´s innovative PAKU solution has been developed to handle municipal sludge locally, efficiently and economically.
The technology utilizes the energy and nutrients from the sludge while destroying medical residues and micro plastics. The technology also reduces the amount of matter needed to transport from the wastewater treatment plant to a fraction and the residual ash can be used in making fertilizers.
Endev – Turning waste into resources
PAKU-process
The Background
Municipal sludge consists of all the organic and inorganic compounds extracted from the wastewater during the wastewater treatment process. Wastewater treatment plants are becoming increasingly efficient in eliminating these compounds from the wastewater which leads to more ending up in the sludge. Thus, the sludge contains many unwanted components that are harmful to the environment. The following unwanted components are usually found in municipal sludge:
Bacteria and viruses

Pathogens

Drug residuals

Micro plastics

Heavy metals
Read more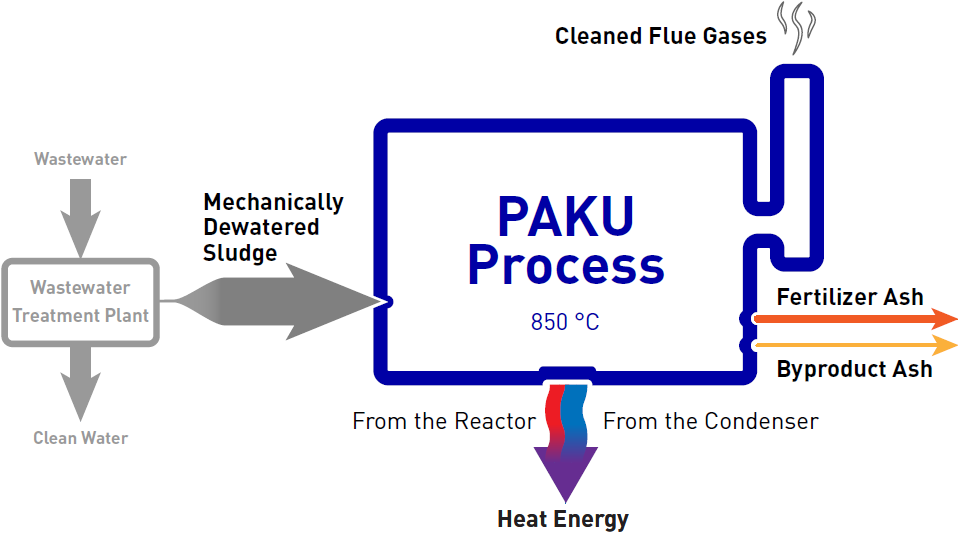 Upcoming projects
Napapiirin Energia ja Vesi (NEVE) in Rovaniemi
The NEVE project is the first commercial PAKU facility delivery. The startup will be in the beginning of 2019. The project is granted the status of a key project in nutrient recovery by the Finnish Ministry of the Environment. A full scale PAKU facility is being built to handle the sludge from the Rovaniemi city wastewater treatment plant. The aim is to utilize the nutrients of the sludge in making cheap and safe recycled fertilizers and producing district heat.