Endev
Endev ltd. is a Finnish cleantech company that provides state-of-the-art solutions for thermal treatment of sewage sludge and industrial sludges. Endev´s innovative dual fluidized bed technology is based on circular economy principles, enabling local, sustainable, and cost-efficient sludge disposal with simultaneous recovery of the embedded energy and chemical assets.
The technology recovers the resources available in sewage sludge while destroying hazardous pollutants, such as pharmaceutical residues, toxins, and microplastics. The technology also minimizes the amount of matter that need to be transported from the wastewater treatment plant. The remaining ash is hygienic and rich in nutrients, so it can be utilized for fertilizer purposes.
Endev – Turning waste into resources
Endev-process
The Background
All the organic and inorganic compounds extracted during wastewater treatment in municipal wastewater treatment plants are concentrated in sewage sludge. Modern wastewater treatment plants are becoming increasingly efficient in catching these unwanted compounds, and larger amounts of contaminants end up in sewage sludge. These contaminants are hazardous to the environment and human health. Municipal sewage sludge contains different types of hazardous pollutants, such as:
Bacteria and viruses

Pathogens

Drug residues

Microplastics

Heavy metals
Read more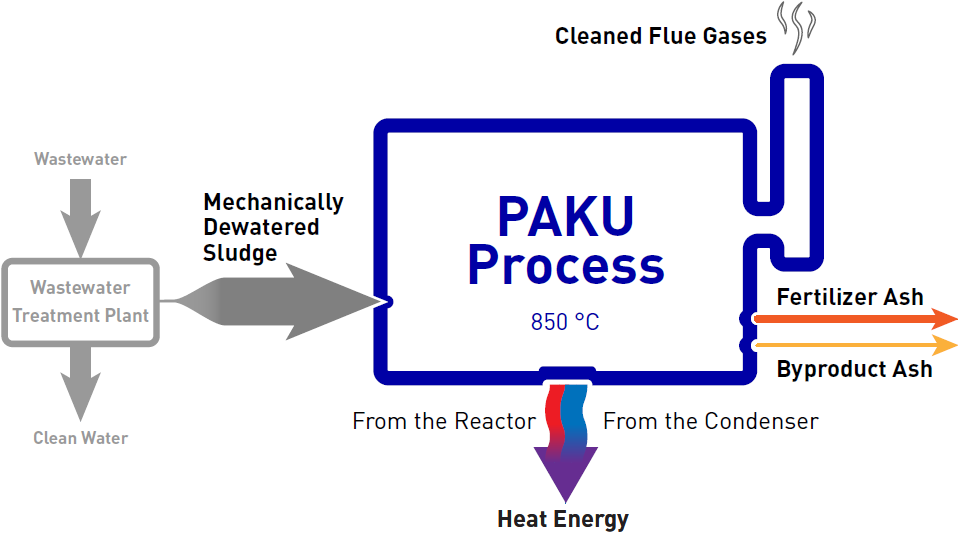 Pilot project
Napapiirin Energia ja Vesi (NEVE) in Rovaniemi
The first commercial delivery of a full-scale sludge combustion plant based on the novel technology was accomplished in a pilot project in 2019. The plant was built to handle the sludge produced in the wastewater treatment plant of Rovaniemi city (Finland). The primary target is to recover and recycle the nutrients of the sludge for fertilizer purposes while producing district heat. The project was granted the status of a key project in nutrient recovery by the Finnish Ministry of the Environment.